Last weekend I flew down to the Nehalem Bay State Airport (3S7) to meet some friends for camping.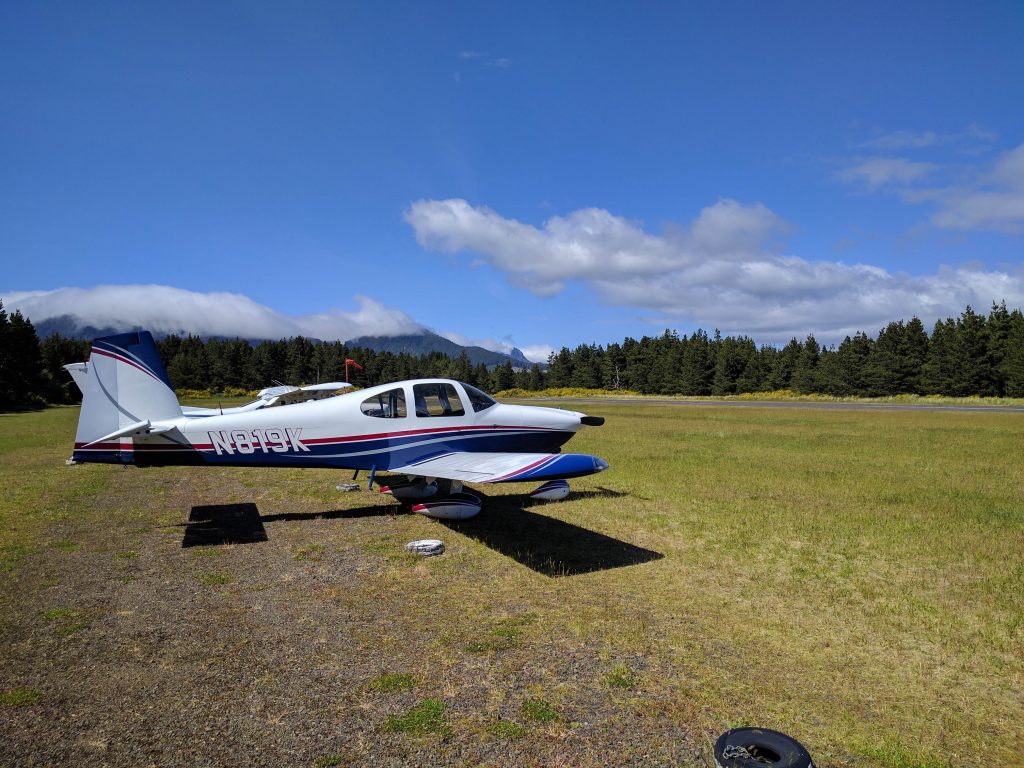 https://www.youtube.com/watch?v=rSoM_DpQgU4 It was tons of fun–more pictures here. Some bullet points to consider if you go down there:
Likely turbulence on short final, with wind blowing from the west, especially if you're landing to the north.
There's a ditch between the runway and airplane parking, so exit the runway at the turnoffs only.
Camping is $11/day. First come, first served on the sites. I hear if the campsites are full, you can still camp under your wing.
There's firewood available until 7:30 p.m. (I think). It's $5 a bundle.
I've heard there's usually a port-o-potty on the airfield, but there wasn't when we were there. There's a nice bathroom in the park, but it's a bit of a walk, though it does have water and showers.
There were a ton of mosquitoes when the wind died down–bring bug spray.
There's some gravel in the parking area, but I didn't get any nicks in my prop.
There's a nice walk along a trail, starting south from the park's amphitheater and going all the way to the south end of the runway. You can then walk up the runway back to the campsites.
We ate at the San Dune Pub. They have a nice, dog-friendly patio.
See the map below.